Greens are used to enhance floral bouquets and arrangements. Popular choices are Leatherleaf, Tree Fern and Boxwood.

Leatherleaf: (Rumohra Adiantiformis)
Leatherleafs' dark green foliage branches symmetrically from a central stem, starting wide at the bottom and narrowing towards a pointed tip. This full triangular shape makes Leatherleaf an ideal background for highlighting flowers. A common problem of leatherleaf is "fern wilt" or desiccation (drying out). The exact cause is unknown, but contributing factors can be poor farm techniques, excessive water loss by improper storage conditions (such as low humidity and use of unprotected storage containers) or insufficient water uptake due to stems becoming plugged by bacteria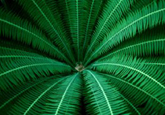 Tree Fern: (Asparagus Virgatus) Tree fern is a dark green, fluffy fern and is commonly called Tiki. It is used in all kinds of arrangements. Tree Fern has soft, feathery shoots around a central stem. This airy look makes it a perfect filler, enhancing the beauty of flowers.
Boxwood: (Buxus)
Boxwood is about 20″ with dark, thin branches and small oval leaves. It is a very hardy green. Boxwood is dark, thin branches with small oval leaves and it is very hardy. Expected vase life is an average of 8 days.
watchesbuy from us are excellent in quality and craftsmanship. all of the best swiss watchesreplicabest.com is usually a get good at must-see. the top quaility and cheap price https://www.noobfactory.to/ won't let you down. the top quaility and cheap price https://www.vapesshop.de/ won't let you down. offer a wide selection of the top quality https://www.realmadridcf.ru/. cheap https://www.omegawatch.to/ has become stressful in good quality along with technological innovation. 100% quality cheap uncvape.com for sale. great three-dimensional is the aspects of best https://bazar.to. https://www.philipppleinreplica.ru usa remain making improvement.